Rogue II 's proven formula fortifes your crop with vital nutrients, while optimizing penetration of the herbicide on weeds!
---
Rogue IITM is a proprietary blend of micronutrients and plant growth stimulants combined with a proprietary carrier that enhances foliar nutrient leaf uptake.
Herbicides frequently tie up micronutrients for a period of 3 to 10 days depending upon weather conditions. This results in an induced micronutrient deficiency creating delayed maturity and stress. Rogue IITM offsets this micronutrient deficiency by helping to replace the missing micronutrients.
Rogue IITM contains two plant hormones that work synergistically to strengthen plants. When used together in one application, these hormones work together to help prepare the plant for the stressful pollination and owering period.
Herbicide penetration on weeds is optimized because Rogue IITM contains a water conditioner that sequesters hard water cations that interfere with herbicide activity.
Multiple years of replicated, scientific research across several locations has been conducted for Rogue IITM. Trials have been conducted on several crops including: peas, canola, soybeans and durum.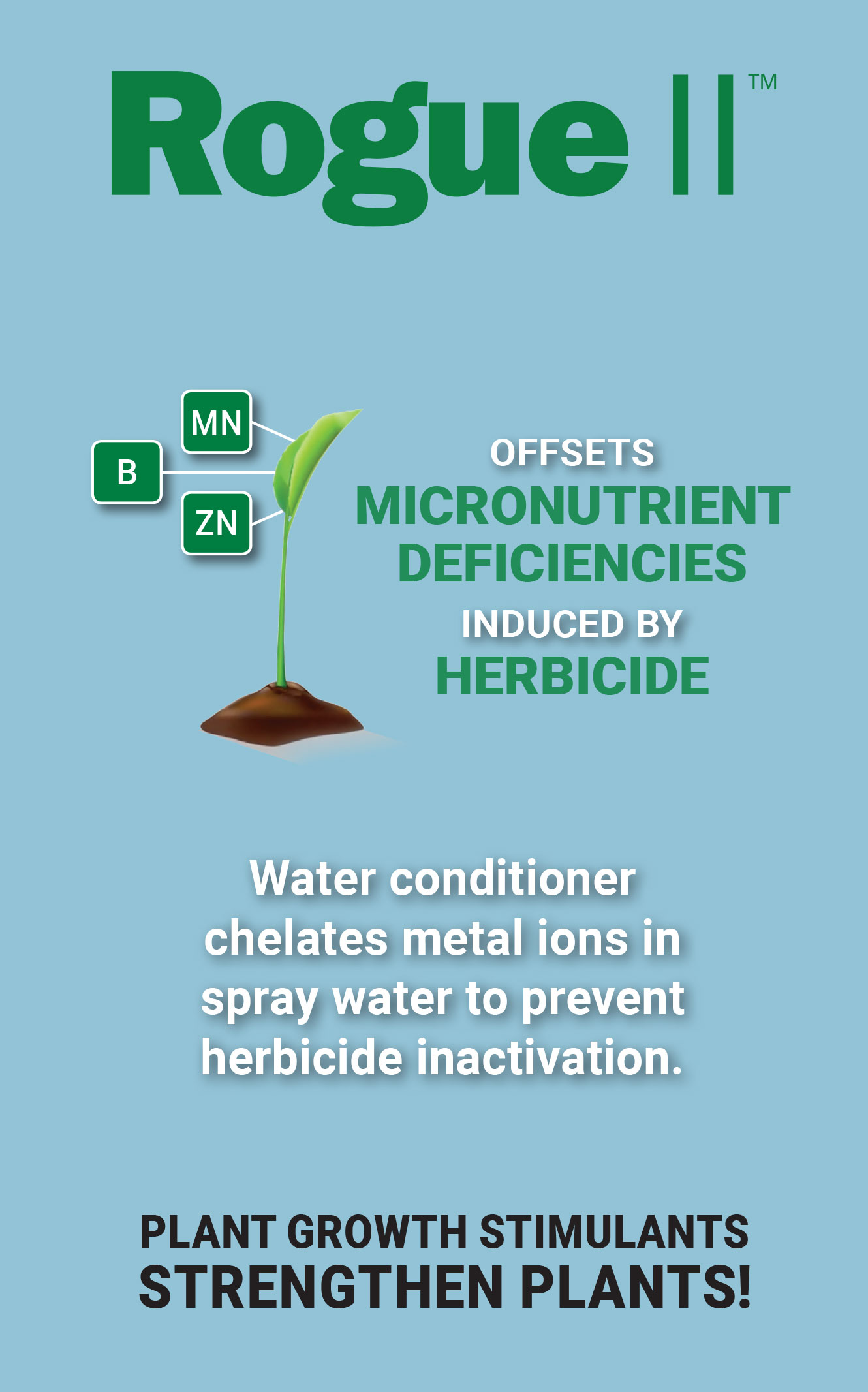 ---
LEGAL TERMS: ©2015 Rack Petroleum Ltd. Rogue™, the Rack™ and their logos are trademarks of Rack Petroleum Ltd. All rights reserved. Always read and follow label directions.
---