WHY CHOOSE US
---
Knowledge
We not only source up to date information from within the industry, our research team is dedicated to uncovering new information to increase the efficiency by which growers produce food.
Service
As an independently owned and operated business, our team is focused on being there when you need them with knowledgeable recommendations and the right products for your operations' needs.
Community-Focused
Being involved in and supporting the communities we serve is important to The Rack. We are Saskatchewan owned and operated and believe that the support of local communities is integral.
Our Mission:
WE BELIEVE WE CAN MAKE A DIFFERENCE IN THE EFFICIENCY BY WHICH GROWERS PRODUCE FOOD!
---
How are we striving to do this?
---
We believe the application of science and new technology to farm production will play an integral role to increasing yields, we will actively seek out and research Ethical science and applicable technology and help make them relevant on the farms we service.
latest news
---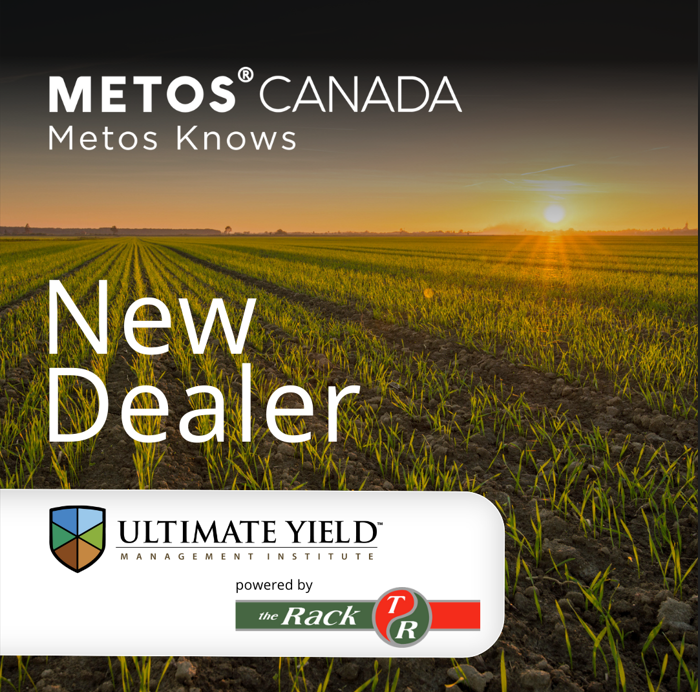 We are proud and excited to say that we are now one of Metos Canada dealers.
This partnership will bring farmers innovative Metos Canada weather technology solutions combined with the Ultimate Yield agronomy program, to help growers prioritize needs while balancing efficiency, sustainability, and profitability.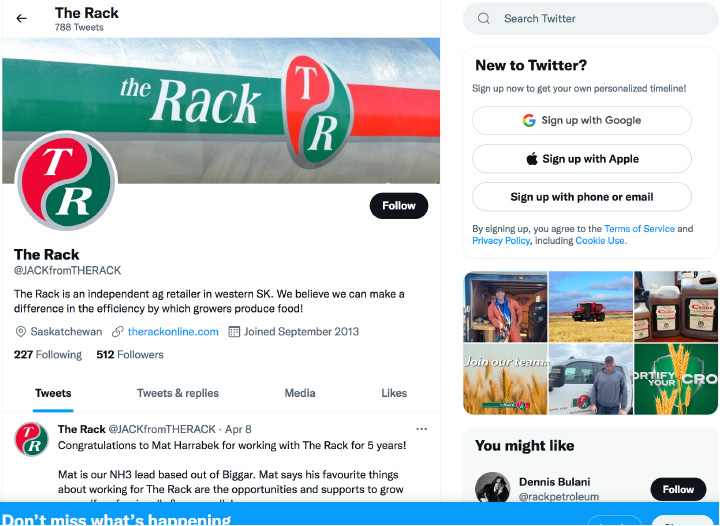 Rack Petroleum organizes annual crop tours for farmers. Rack Petroleum also known as "the Rack" regularly updates it's twitter account to let you know about variety of events happening in the world of Agriculture Industry in Saskatchewan and in Central Western Canada. Follow us on Twitter to stay connected and innnformed.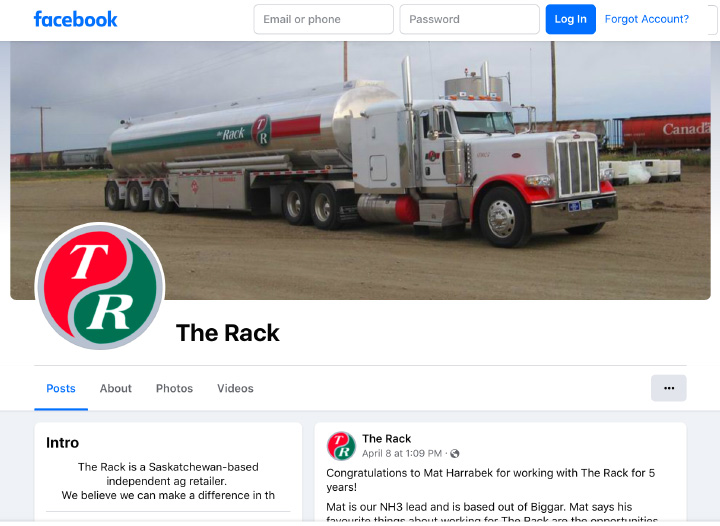 Rack Petroleum Ltd. has a Facebook page where you can learn about our news and stay informed about latest developments in the Plant Science Reasearch in Western Canadian Prairies. Information is shared with partners and customers annyally by the Rack. Please visit our Fecebook page and give us likes. Thank you!